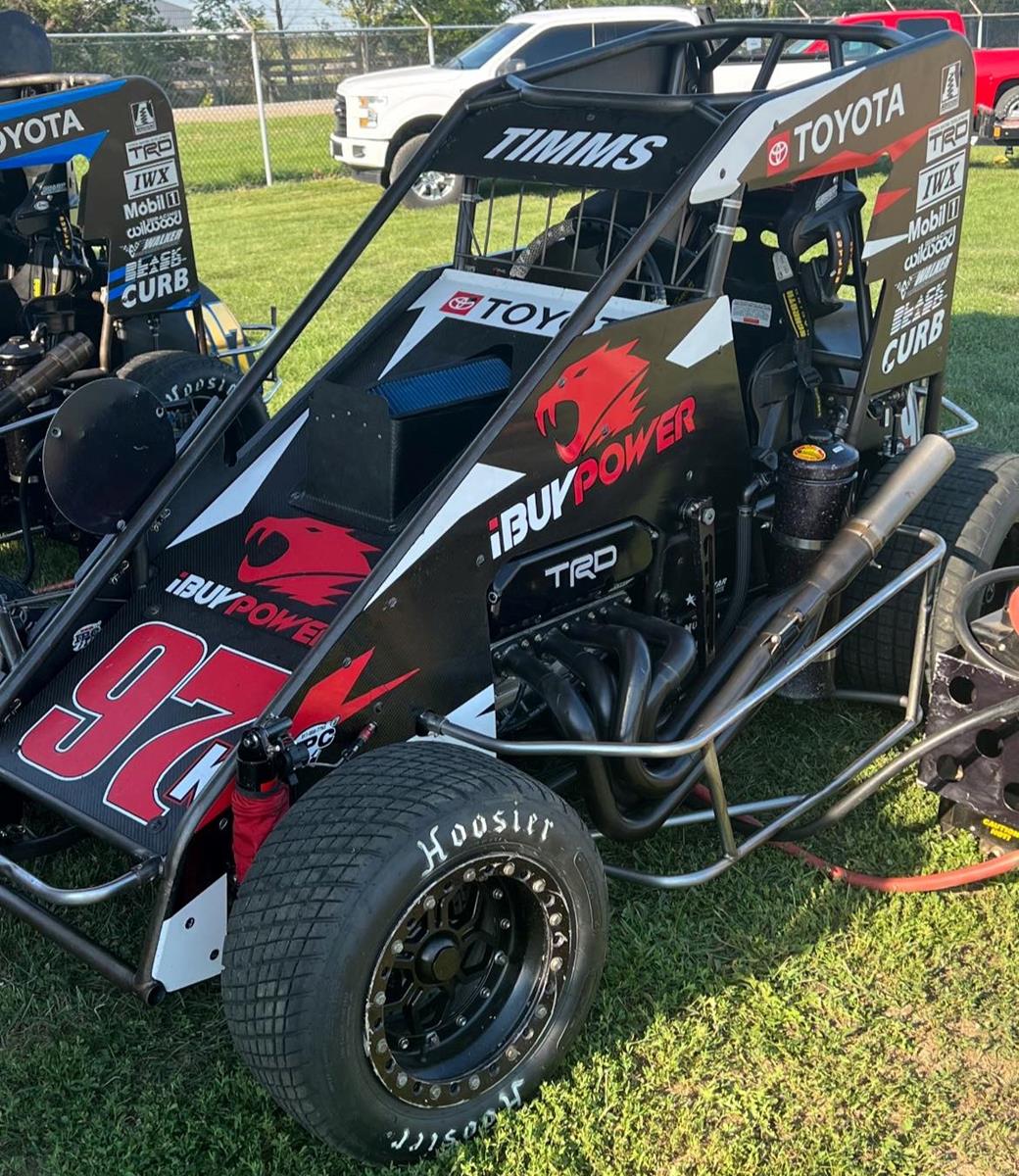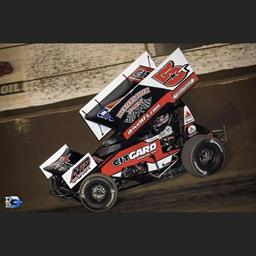 ---
WoO Debut on Deck; Timms second at Macon Speedway in KKM Midget
Ryan Timms will celebrate his 16th birthday in fine style this Friday, when he makes his debut with the World of Outlaws (WoO) NOS Energy Drink Sprint Cars at North Dakota's River Cities Speedway.
His weekend plans also include a Saturday trip to Red River Valley Speedway (West Fargo, N.D.) for a second WoO event aboard his CitGard Engine Oil / driveWFX.com No. 5T CITGO / Hampel Oil / Western Flyer Xpress / Mystik Lubricants / Eagle Chassis/ Rider Racing Engine Sprint Car.
"I know I'm not very old, but man it feels like I've been waiting forever to enter my first Outlaws event. I can't think of a better way to spend my 16th birthday than going head-to-head with the best 410 (c.i.) Sprint Car racers on the planet," Timms shared. "We've been focused this year on getting as much seat time and experience with the 410 as possible, and we're ready to apply what we've learned so far this weekend.
"As always, I want to thank my family and everyone who supports my racing career. I'm definitely looking forward to taking the next big step this weekend."
Friday's WoO action at River Cities Speedway (Grand Forks, N.D.) posts a $10,000 top prize as does Saturday's Duel in the Dakotas at Red River Valley Speedway.
The weekend will draw to a close on Sunday night at Huset's Speedway (Brandon, S.D.) in Weekly Racing Series Event action with the Casey's 410 Outlaw Sprint Cars.
For more information on the weekend's slate, please visit www.WorldOfOutlaws.com and www.HusetsSpeedway.com .
Last weekend Ryan invaded the Land of Lincoln for a POWRi National Tour doubleheader in the Keith Kunz Motorsports No. 97K iBUYPOWER / Curb Records / Toyota Racing Midget.
Action kicked off Friday afternoon with a visit to Charleston Speedway (Charleston, Ill.). With a sixth-to-third run in his heat race placing him on the second row for the feature, Timms slipped one spot in the 25-lapper to finish fifth. He followed Cannon McIntosh, Karter Sarff, Brenham Couch, and Bryan Wiedeman across the finish line.
For the Camfield Memorial on Saturday at Macon Speedway (Macon, Ill.), Ryan improved three spots in his heat race to place second.
Scoring a podium finish atop the tricky 1/5-mile oval in the feature, Timms raced to a second-place performance, which came behind Cannon McIntosh.
Brenham Couch, Taylor Reimer, and Bryant Wiedeman completed the Top-5 finishers in the 30-lap affair.
Full results from the weekend are available at www.POWRi.com .
Back to News