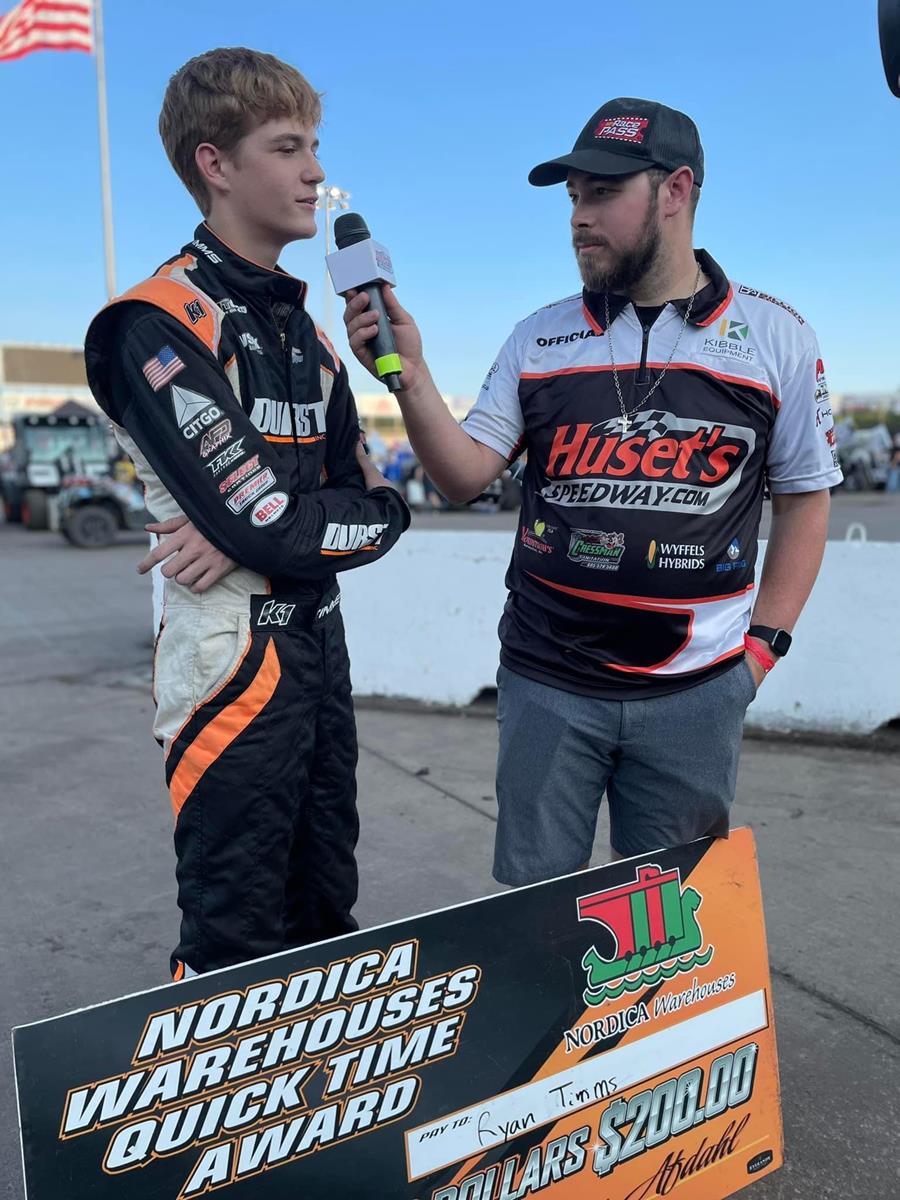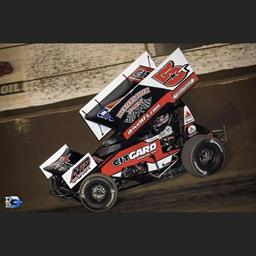 ---
Timms 2nd at Huset's Speedway as He Turns Attention Back to Midget Racing This Week Ahead
PETERSEN MEDIA: Ryan Timms had a strong showing on Sunday night at Huset's Speedway. Timing in fastest in qualifying, Timms put on a show working the high side of the speedway as he charged from sixth to second in the feature event.
"Sunday was great," Ryan Timms said. "We had a fast car all night long, it just took me a little too long to figure out the top. Once I started to hit it right, I think we had the fastest car on the track, I just ran out of time."
Kicking the night off with quick time honors aboard the CITGO/Hampel Oil/Mystic Lubricants backed No. 5T, Timms pocketed a fourth-place finish in his heat race.
Qualifying for the redraw based on his qualifying efforts, the Oklahoma City, OK driver pulled the six and found himself in the third row of the 25-lap feature event.
When the race came to life, Timms picked up a couple of spots instantly as he worked his way into fourth. Going to the high side of the speedway, Timms was tripped up a few times and he slipped back to seventh as a slew of cars ducked underneath him.
Staying committed to the top, Timms was persistent in his efforts as he built his momentum back up and found a line to his liking. Working back into sixth on the 15th lap, Timms continued to build up steam as he was in fourth on the 18th lap.
Staying committed to the cushion Timms slipped back to fifth momentarily before a big move on the 23rd lap allowed him to take over third.
Running safely in a podium position, Timms made a last lap pass to secure second at the stripe.
Saturday night, Timms and his team were also in action at Knoxville Raceway where he admittedly struggled much of the night. Though he was able to race his way into the feature, Timms capped Saturday night off with an 18th place finish.
"Saturday night we struggled, but I got a lot of laps around Knoxville which has been our main reason for going there," Timms said. "Half miles are tricky, and we will just keep plugging away on them when we can."
Ryan Timms would like to thank CITGO, Hampel Oil, Mystic Lubricants, Premier Truck Group, Western Flyer Xpress (WFX), IWX Motor Freight, K1, Durst Inc., Bell Helmets, Griffin Fishing Charters and Lodge, Xpress Truck Sales, Smith Ti, Blackbeard, AFD Graphix, Outlaw Wings, 947-Eyes, Kahne Screen Printing, ShopTeam5T.Com, TJ Forged, WFX Logistics, Select Coatings, Smiley's Racing Products, WFX Energy Services, and EMI for their support.
BY THE NUMBERS: Races-57, Wins-5, Top 5's-11, Top 10's-18
ON TAP: Timms will reunite with his Keith Kunz Motorsports team on the 12th at Solomon Valley Raceway, the 14th and 15th at Jefferson County Speedway.
STAY CONNECTED: Stay updated with Ryan Timms by 'Liking' him on facebook at www.facebook.com/ryantimmsracing or by following him on Twitter at both @Timms5T and @RyanTimms_5T.
For all of your Ryan Timms Merchandise, please visit www.shopteam5t.com.
PETERSEN MEDIA: Petersen Media is a PR firm that can handle your public relations, marketing, and any other promotional needs. Petersen Media utilizes multiple tactics to help you reach your intended audience, to boost awareness.
For more information contact sales@petersenmediainc.com, by phone at 916-342-3424, visit www.petersenmediainc.com, www.facebook.com/PetersenMedia, or follow www.twitter.com/petersen_Media.
Back to News