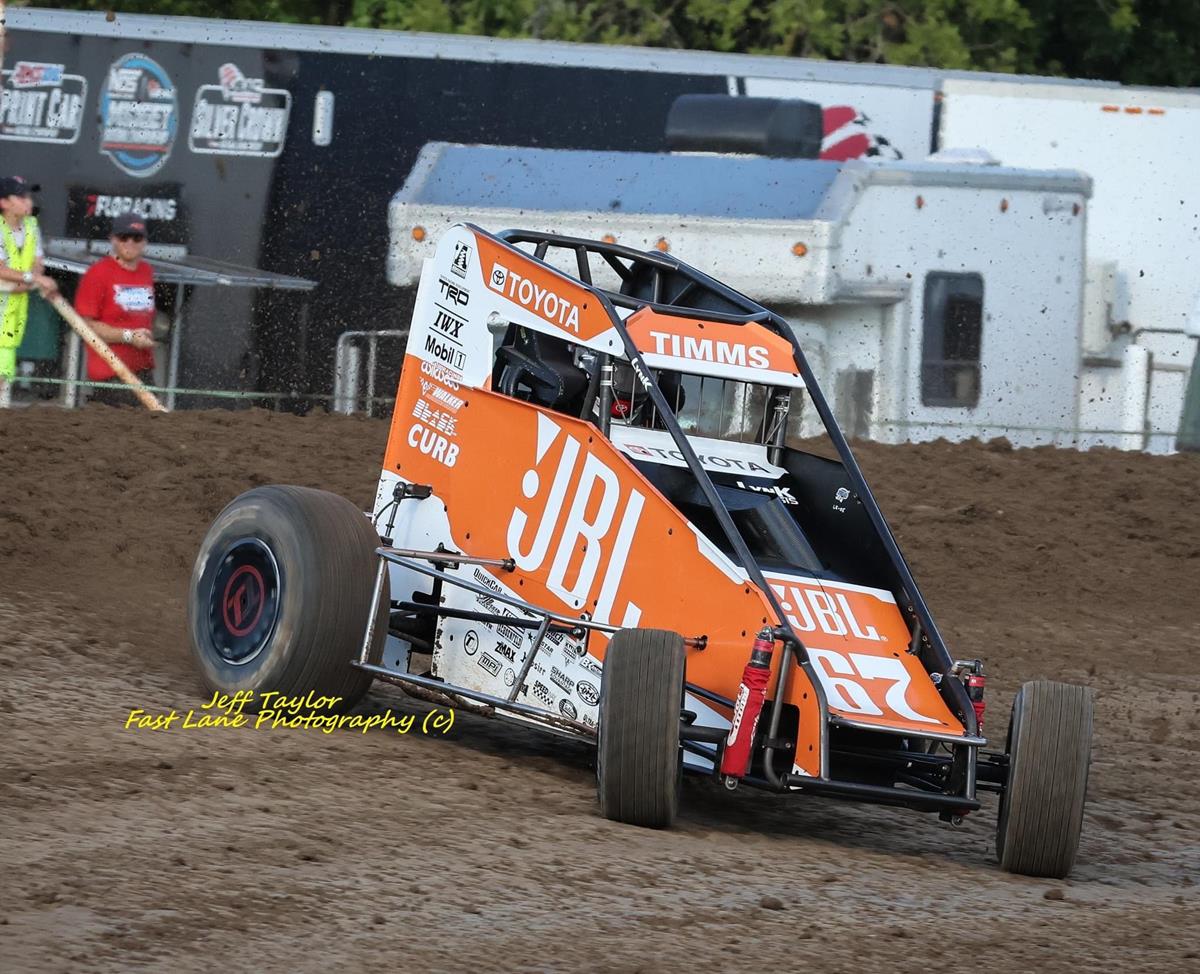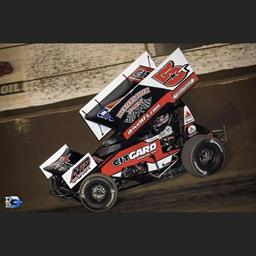 ---
Timms Picks Up Pair of Podiums During Kansas and Nebraska USAC Stops
PETERSEN MEDIA: Reuniting with the Keith Kunz Motorsports team last week for three events in the Midwest, Ryan Timms scored a ninth-place finish in Beloit, KS before scoring second and third place finishes in Fairbury, NE.
"It was a great week for the KKM team," Ryan Timms said. "Wednesday we were just as good as we were on Friday and Saturday, but I bobbled while running second and ended up going back to 18th before racing back to ninth."
Kicking the three race stretch off on Wednesday night, Timms timed the JBL backed TRD powered No. 67 entry in eight fastest in time trials before racing to a second place finish in heat race action.
Moving into the feature event, Timms lined up on the pole as he chased after his third NOS Energy USAC National Midget Series feature event win of the season.
When the race came to life, Timms led the opening circuit but slipped back to second as Emerson Axsom raced by him. Running in second, Timms had a good pace going until a lap seven restarts saw him trip on the cushion in turns three and four and slide off the track.
Able to restart, Timms was back in 18th and had his work cut out for himself. Getting his elbows up, Timms salvaged what he could as he carved his way back into the Top-10 and capped the night off with a ninth-place finish.
Friday the scene shifted to Fairbury, NE where the series took part in a Friday/Saturday doubleheader.
Friday nights event got underway with the Oklahoma City, OK native timing in sixth fastest in qualifying time trials before again finishing second in heat race competition.
Again, lining up on the pole of the feature event, Timms got the jump when the race came to life and kept the top spot as the field settled in and he set a strong pace out front. Holding command of the race, Logan Seavey began pressuring Timms as they raced through traffic at the race's halfway point.
On the 16th lap, Timms saw Seavey race by to take over the lead as he continued on in second. Keeping Seavey in is crosshairs, Timms was unable to get back up to challenge him as he capped the opener in Fairbury, NE off with a second-place finish.
Saturday nights event capped the three-race stretch off as Timms continued a very strong weekend as he picked up a win in his heat race to kick the evening off.
Moving into the feature event, Timms rolled off the starting grid from the fifth spot for the 40-lap affair.
Getting off to a slow start as he drifted all the way back to ninth, Timms lit the wick and came to life as he was back in the Top-5 at the halfway point and in the hunt.
With stoppages slowing the closing laps of the race, Timms was able to use restarts to his advantage as he closed in and took over the third position as he chased after Tanner Thorson and Seavey.
In the end, the lead duo was better than Timms on this night who was happy cap the week off with a third place run.
"It was a great three nights for our team, and I want to thank everyone who worked hard on my car and getting me a strong piece each time we hit the track," Timms said. "Hopefully we can keep this up when we get back together during our next weekend out."
Ryan Timms would like to thank CITGO, Hampel Oil, Mystic Lubricants, Premier Truck Group, Western Flyer Xpress (WFX), IWX Motor Freight, K1, Durst Inc., Bell Helmets, Griffin Fishing Charters and Lodge, Xpress Truck Sales, Smith Ti, Blackbeard, AFD Graphix, Outlaw Wings, 947-Eyes, Kahne Screen Printing, ShopTeam5T.Com, TJ Forged, WFX Logistics, Select Coatings, Smiley's Racing Products, WFX Energy Services, and EMI for their support.
BY THE NUMBERS: Races-60, Wins-5, Top 5's-13, Top 10's-21
ON TAP: Timms is back in Sprint Car action this weekend as he will be at 34-Raceway on Friday night and Knoxville Raceway on Saturday.
STAY CONNECTED: Stay updated with Ryan Timms by 'Liking' him on facebook at www.facebook.com/ryantimmsracing or by following him on Twitter at both @Timms5T and @RyanTimms_5T.
For all of your Ryan Timms Merchandise, please visit www.shopteam5t.com.
PETERSEN MEDIA: Petersen Media is a PR firm that can handle your public relations, marketing, and any other promotional needs. Petersen Media utilizes multiple tactics to help you reach your intended audience, to boost awareness.
For more information contact sales@petersenmediainc.com, by phone at 916-342-3424, visit www.petersenmediainc.com, www.facebook.com/PetersenMedia, or follow www.twitter.com/petersen_Media.
---
Article Credit: PJ Petersen | Petersen Media
Back to News