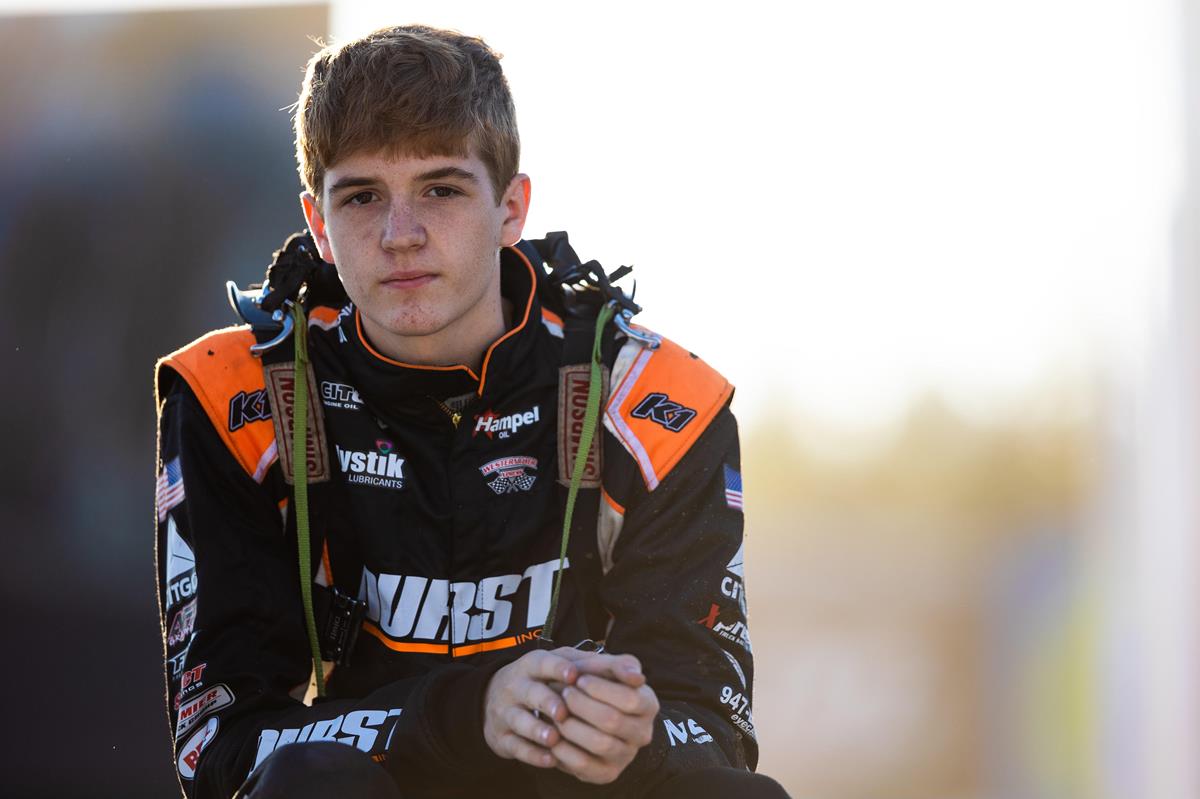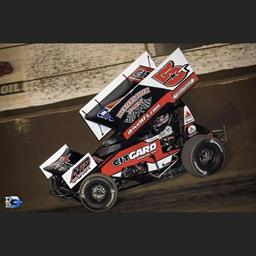 ---
Flyin' Ryan Timms Set For Debut at Both Lincoln and Williams Grove
PETERSEN MEDIA: Continuing to follow the World of Outlaws NOS Energy Drink Sprint Car Series during the early portion of 2023, Ryan Timms is set for more firsts this weekend as he makes his first visits to Williams Grove Speedway and Lincoln Speedway.
"I am excited to finally get the chance to a race at a couple of iconic tracks in Pennsylvania," Ryan Timms said. "I don't really have any expectations heading into this weekend because I know it is going to be tough. The World of Outlaws drivers are tough, and PA has a really strong local contingent and then you mix that in with a couple of tricky places and I really hope to learn a lot."
With weather wreaking havoc all across the country, Timms and company made the decision to head East and continued to run with the World of Outlaws after last weekend's doubleheader at Port Royal was cancelled to rain.
Taking an opportunity to return to his roots last weekend, Timms hooked up with Joe B. Miller and wheeled a Micro Sprint at Port City Raceway in Oklahoma, but now is ready to resume action aboard the CITGO/Hampel Oil/Mystic Lubricants backed No. 5T.
"We have really been testing ourselves to open this season, and this weekend will be another good test, and another chance for me to learn against some really tough competition," Timms said. "I am looking forward to it, and the whole team is excited to get going again after a weekend off."
Ryan Timms would like to thank CITGO, Hampel Oil, Mystic Lubricants, Premier Truck Group, Western Flyer Xpress (WFX), IWX Motor Freight, K1, Durst Inc., Bell Helmets, Griffin Fishing Charters and Lodge, Xpress Truck Sales, Smith Ti, Blackbeard, AFD Graphix, Outlaw Wings, 947-Eyes, Kahne Screen Printing, ShopTeam5T.Com, TJ Forged, WFX Logistics, Select Coatings, Smiley's Racing Products, WFX Energy Services, and EMI for their support.
BY THE NUMBERS: Races-14, Wins-1, Top 5's-4, Top 10's-6
ON TAP: Timms will travel to Williams Grove Speedway on Friday night and Lincoln Speedway on Saturday night.
STAY CONNECTED: Stay updated with Ryan Timms by 'Liking' him on facebook at www.facebook.com/ryantimmsracing or by following him on Twitter at both @Timms5T and @RyanTimms_5T.
For all of your Ryan Timms Merchandise, please visit www.shopteam5t.com.
---
Article Credit: PJ Petersen | Petersen Media
Back to News